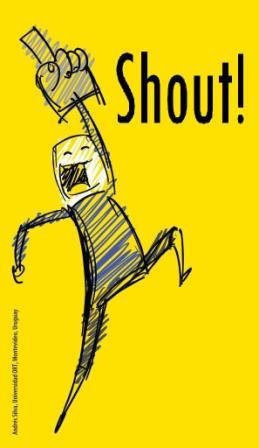 Cambodia remains a country plagued with constant challenges to the maintenance of its citizens' basic human rights, from abuse of child labor and trafficking to widespread domestic violence and political malfeasance. Awareness of these issues and knowledge of about what can be done to avoid or resolve them is sorely lacking, especially in rural areas where access to relevant information is poor or inconsistent.
To be held on December 10 to honor international Human Rights Day, Shine will showcase the Human Rights related activities of individuals and NGOs around Battambang in order to raise awareness of and foster engagement with local human rights issues. The event is being organized by Kinyei in partnership with Buddhism For Development (BFD) and will feature a screening of video profiles created under the Profile Project, a collaboration of local NGOs, students, and volunteers from around the world, as well as a range of NGO-run activities designed to create a fun, lively atmosphere that will raise awareness of the great work being done for Human Rights in the area.

In partnership with Buddhism for Development, with participation from the UN Office of the High Commissioner for Human Rights, Battambang.