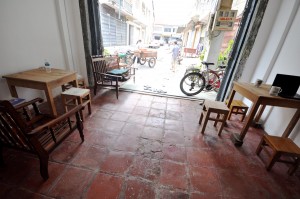 Renovations and training for the new Kinyei Cafe are almost complete. Housed in a two storey French colonial era townhouse, the Kinyei Cafe will provide essential hospitality training and work for young people at risk, as well as forming a space for open learning initiatives and social enterprise.
It all sounds a bit vague until you consider the projects that have already grown out of Kinyei's activities and are set to utilise the space. Soksabike tours exposes tourists to traditional, rural Khmer culture and aims to benefit the communities whose concerns and realities it communicates. Seavyi's Khmer-language social media workshops kick off this weekend with classes on Gmail, Twitter and Facebook.
Auxiliary projects aside, the Kinyei Cafe addresses keenly felt needs in the Battambang community, where poverty, drug abuse and trafficking combine to form vicious cycles of dependance. Many at risk young people have already benefitted from six months or more of NGO-provided hospitality training, usually without any pay, and are only waiting for viable work opportunities such as the Kinyei Cafe.
Based on the Melbourne Model (of first-rate cafes, not Higher Education), the Kinyei Cafe sports a pared-back, airy interior design, a blank space in which anything can happen.
Building the bar became a particular challenge after it fell off the back of a wagon and had to be repaired.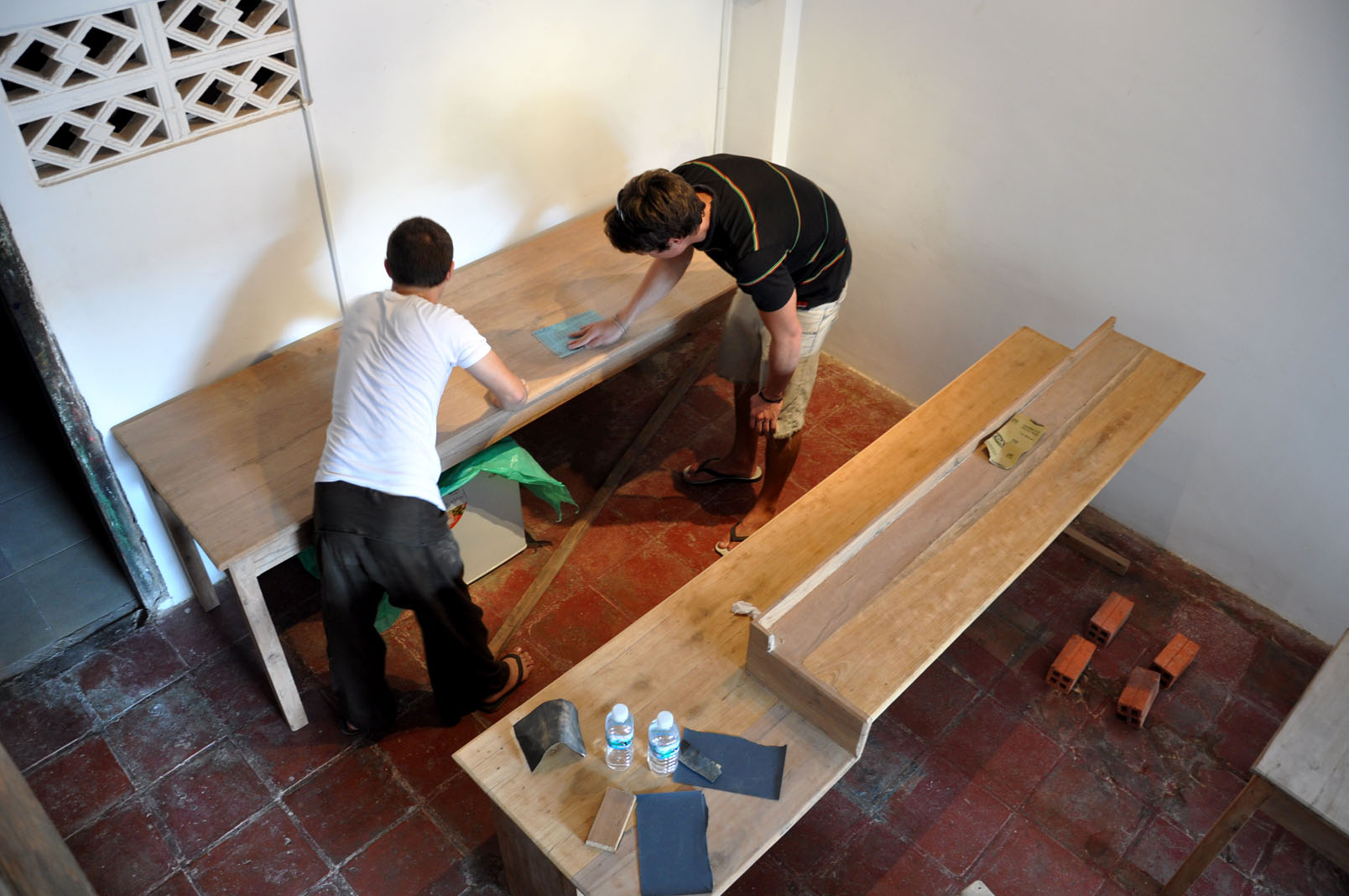 Getting the service space ready.
The kind staff at Gypsy Hideout in Melbourne helped to make a video tutorial on cafe setting, service, and barista skills.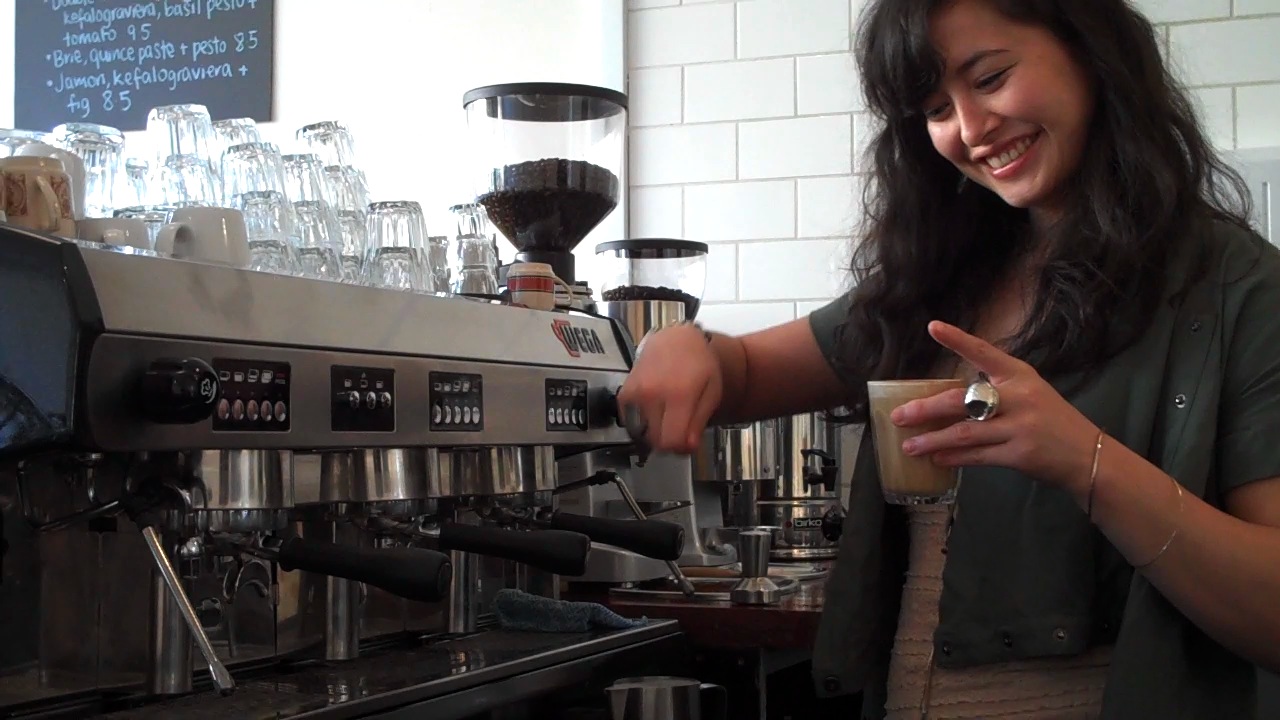 K. from Gypsy Hideout demonstrates the perfect milk pouring wrist action.