March has been a busy month for Kinyei's Open Workshop space. Our most recent workshop was led by Amit Janco, who ran a creative arts class, exploring self-expression through a range of mediums.
The participants, both Khmer and foreign, hailed from a variety of occupations, some NGO workers, some English teachers, others small business owners who worked in pairs to enhance communication methods using paints, and other tools.
Participants had lots to say about the experience. One particpant was "refreshed [about] the meditative aspect of artwork, and enjoyed the people and Amit's easy charm".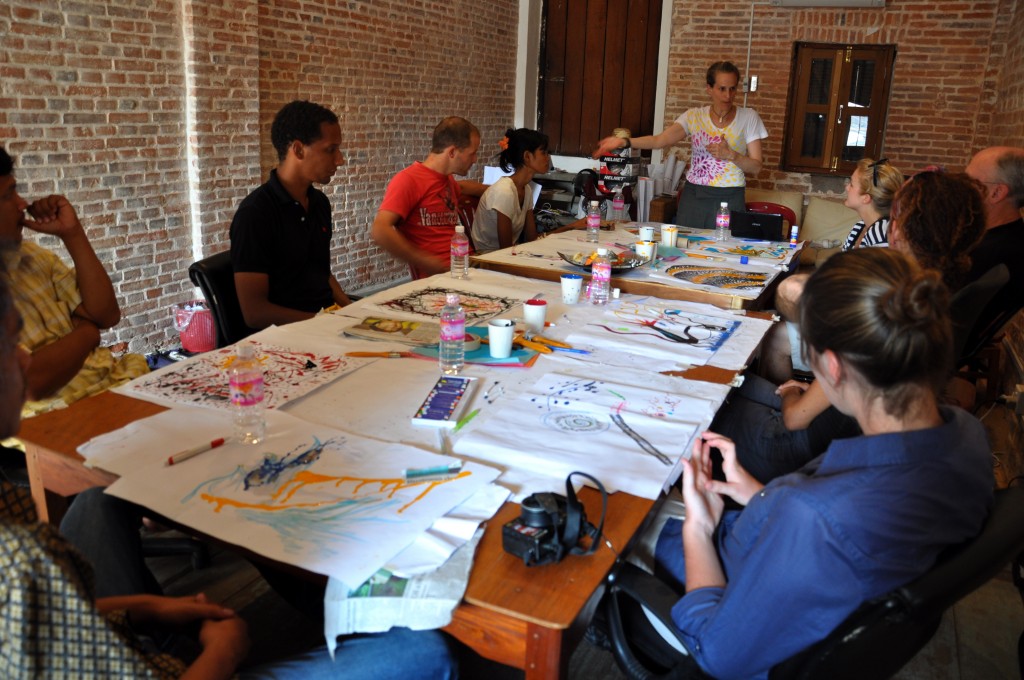 The participants created artwork collaboratively, working in pairs. They then went on a meditative walk to explore how their heightened sensitivity to their surroundings transformed their creative process. It was great to hear one participant say "ideas come from doing, not thinking though that is needed to carry them out".