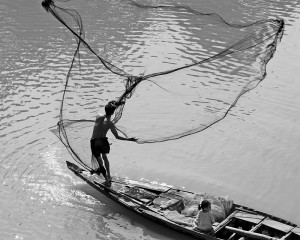 Kinyei is holding a series of 4 Open Workshops on Photography throughout May. Good photography can go along way in helping us visually communicate Battambang globally. Recognising that many of us are working for NGO's and Community Based Organisations that need to communicate development challenges, progress, environment and teams to supporters and board members this workshop series aims to help us do that through enabling us to take quality photographs.
When
Introduction to Photography: Thursday 5th May 2011 5pm-6.30pm More on Composition: Thursday 12th May 2011 5pm-6.30pm Light and subjects: Thursday 19th May 2011 5pm-6.30pm Sharing and discussing eachothers photographs: Thursday 26th May 2011 5pm-6.30pm
Who is running the workshop?
Andre Vandam Freelance Photographer
Andre was originaly a primary school teacher, but 3 years ago he changed careers to follow his passion and became a freelance photographer. Andre spent the last 2 years living in China, in a very remote mountian village, which provided him with lots of opportunities to photograph daily life. It was here that he developed a great love for black and white photography!
Andre moved to Battambang in September 2010 and intends to stay for 2 years. His most recent project was a calendar for 2011, which sold very well in the Netherlands, France, Spain, England, Scotland, Ireland, New Zealand, Australia, Thailand and Cambodia.
Among his new projects are exhibitions in Cafe Eden and the Lighthouse Gallery, near the Royal Hotel and cards, which are hand made, and contain unique photographs of Cambodia. Andre is excited about sharing his knowledge of photography with Battambang's community, as it's such a fantastic way to capture and record the amazing projects taking place.
Who's it for?
Anyone involved in producing communication and marketing marterials for their organisation. If you are a foreign volunteer and would like to join the workshop we encourage you to bring a Khmer counterpart to ensure the skills are delivered in a sustainably.
What languages will the workshop be in?
English and Khmer
How to register?
Please email workshop@kinyei.org with:
Your name: Your Khmer Counterpart's name (if applicable): Organisation:
Please note you will need to commit to all 4 sessions and the workshop can only cater for 8-10 people so first in best dressed.
Materials needed
A camera (simple is fine; does not require an expensive camera)
Where
Kinyei Office St 1.5 Battambang Town
Look forward to seeing you in May and taking some amazing photos!