Read all about it!!
Our family is growing! @Feel Good Cafe and Coffee Roasters and @Kinyei are new partners and co-owners of @Kinyei Cafe in Battambang. Same wonderful Kinyei Cafe staff and excellent coffee, with some new food on the menu and a new look! Come and sample our new goodies and see our fresh new look for our reopening this month (November).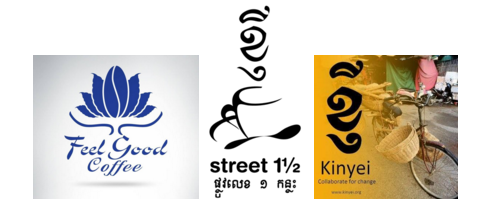 It is with great anticipation that we share the news that Kinyei Cafe has formalized our partnership with our roaster, Feel Good Group. As of October 1st of this year, Feel Good became the newest majority owner of the cafe, and the operating partner on st. 1 ½ . Feel Good's expertise in hospitality and bean roasting combined with the Kinyei team's reputation for excellence in espresso making and dedication to employee development positions both Kinyei and Feel Good for continued success and market leadership.
This transition also signifies something else to get excited about; the beginning of local ownership, a milestone that we've been working towards since we launched Kinyei Cafe! We're thrilled that Yong (Chhouert Leng), our tireless manager, will join the ranks of the owners. We wanted to update you on these new developments now because this month marks the soft opening of the new space, with some amazing aesthetic improvements and menu additions. But let's back up, we want to give you the full story, and answer some of the FAQs you might have.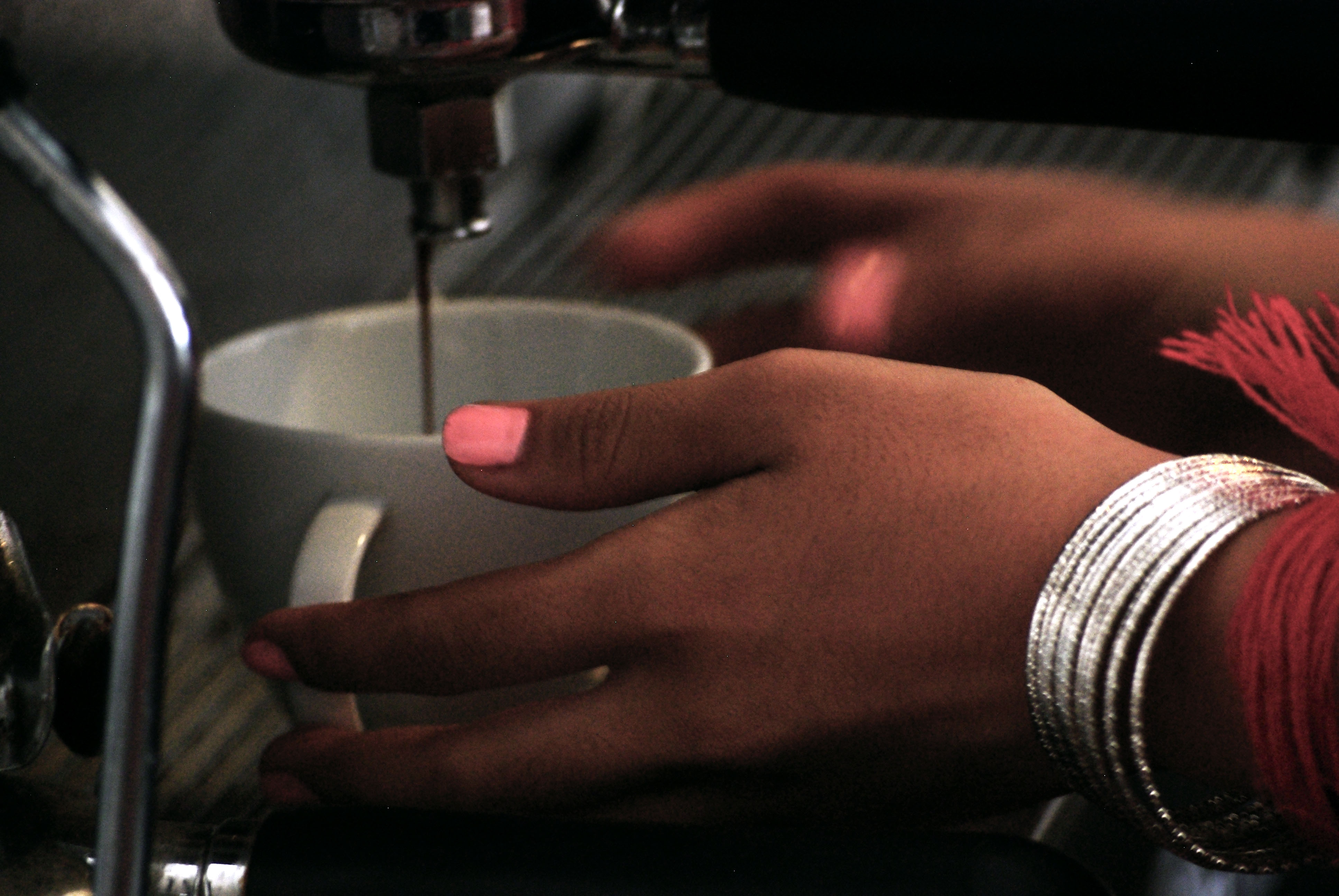 On the evolution of our relationship with Feel Good:
Kinyei met Feel Good a few years back at the 2013 Cambodian National Barista Competition in Phnom Penh via Sakana Long and Untac Nem, our award winning baristas who forged the relationships. The Feel Good connection blossomed as Kinyei began to buy Feel Good roasted beans, and seek advice from Marc and Jose on small scale renovations and management strategies. Through these collaborations, the Feel Good and Kinyei teams became acquainted, and linked.
On the potential for shared value:
This year, the desire on both ends to formalize a relationship propelled Kinyei and Feel Good to start discussions over what a partnership might look like. Both teams prioritized sustainability, growth and local ownership in order to maximize the shared value. After growing their two cafes and roasting facility in Phnom Penh, Jose and Marc felt strongly about Battambang as their next move. Mel and Katie led consultations with Yong and the team, and collectively knew a Feel Good merge could mean big things for Kinyei Cafe.
On the logistics of the deal:
We began discussions in May and through an impressive skype effort (where we relied on Cameron Neil, Hian Chan and Ben Hopper), with Katie in Cambodia in June and July, we reached an agreement in August. Mel came through to Battambang to arrange the transition in August, and here we are in November with the new Cafe ready to launch!
FAQs:
_Will the name of the Cafe change? _No, Kinyei Cafe will remain Kinyei Cafe! Feel Good understands the power of Kinyei's brand in Battambang and throughout Cambodia and will operate the cafe under that name. After all,our name is a core part of the identity that the team has cultivated over the years!
_What does this mean for Kinyei's talented staff? _You will still see the same faces at Kinyei Cafe. Our current staff will stay on and benefit from enhanced on the job training, and more opportunities for growth and leadership
_How will it affect Soksabike? And what does it mean for Kinyei generally? _Kinyei International will retain a stake in Kinyei Cafe, and as full owners of Soksabike, Kinyei International will ensure that the relationship between the sibling businesses remains symbiotic and dynamic!
Finally, we want to thank you for being a part of the Kinyei family, and for your involvement over the years which ultimately ensured this huge victory for Kinyei, and for believing in the small, social enterprise models that make small but significant impacts in local communities. We couldn't have done this without the support, mentorship, and generosity of the Kinyei network. We hope if you're around you will come by to celebrate! And do stay tuned for more exciting news on the new Kinyei Cafe!